In the current global context, it is key to be close to the customers, have a very good understanding of every local market, and be prepared for any unforeseen change. Verifarma's Partners Network is a conglomerate of leaders from across the globe who cover local service requirements for the life science industry, in this case, The United  Arab Emirates (UAE) and The Kingdom of Bahrain pharmaceutical serialization legislations.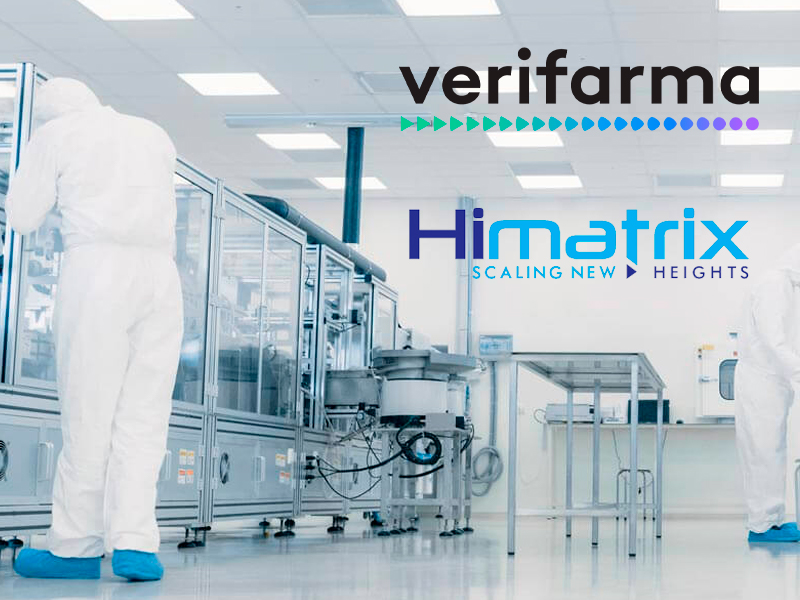 Verifarma, as a global leading provider for Track and Trace, joins Himatrix, one of the main services providers in the Gulf area, to deliver the best serialization solution for every pharmaceutical stakeholder.  Through this collaboration, Verifarma's and Himatrix's customers in the gulf will benefit from international regulatory and strategic consulting, operational local support services, customized and flexible solutions, the expertise of existing applications in the territory, and the possibility to offer a complete solution for laboratories, manufacturers, wholesalers/distributors, and pharmacies, always maintaining the high quality and efficiency standards characteristics of both providers.
"Our alliance allows us to continue growing and evolving in our business. The UAE region is a great challenge, and I am very pleased to grow in this market with a leader in solutions like Himatrix. Our more than 14 years of experience in traceability and connections with regulatory bodies in 24 countries, together with the robustness and performance of the Himatrix solution allows us to achieve an efficient combination for the agile acquisition of traceability solutions", comments Ariel Romero Díaz, Head of Verifarma EMEA.
 About Himatrix
Himatrix is an industry solutions group based in Dubai, United Arab Emirates, with corporate offices in the Airport Free Zone (DAFZA). Its vision as a company is focused on offering innovative solutions with cutting-edge technology, which allows all its partners globally to scale up to new challenges. Since 2004 Himatrix represents world leaders in the industry, providing automation, weighing, laboratory and analysis, product inspection, among other services specialized in optimizing the production of its customers.
For more information:
www.himatrix.com
linkedin.com/company/himatrix/