The pharmaceutical industry has been complying with serialization requirements in Europe for more than two years. At this point, many labs and manufacturers begin to analyze whether their current serialization provider is still the best solution in the medium and long term. Companies consider changing their serialization platform primarily to reduce cost, increase productivity, improve after-sales support, and be able to work with more predictable costs. Throughout our history we have identified the three main reasons that cause companies to consider a change of serialization provider: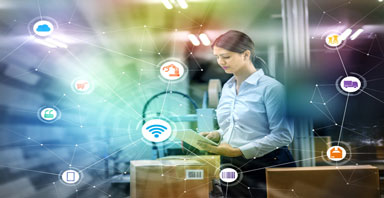 The cost of serialization may be an excessive expense, especially for small and medium-sized companies, which by changing providers can redirect those funds to projects focused on business growth, product improvement and increased satisfaction. of the patient.
A little personalized after-sales support, in many cases without local support and / or in another language, and a service very little focused on the client and her needs is another reason why pharmaceutical companies consider making the change.
Unidentified extra costs, this is summarized in the need to pay for expensive tools or solutions, initially marked as optional, to maintain a validated solution without affecting production, makes companies start looking for more transparent and affordable providers.
One of the main objections we encounter when starting the supplier change process is the operations team's fear of start the traceability process from scratch, as they had to do ago just two years.
It is very important to clarify that changing serialization provider does not mean starting from scratch, since currently providers have extremely stable, tested, and validated connections that simplify the initial implementation process, without neglecting the know-how with which they already bill the pharmaceutical industry.
However, the change process should not be underestimated, the key is in good planning to minimize the risks in the operational part. At Verifarma you will find an international team with more than 14 years of experience in pharmaceutical traceability, committed to adding value to each traceability process, with personalized and appropriate treatment to the needs of customers and a local support service, both commercial and technical.
Therefore, Verifarma is in a unique position to offer an attractive alternative for migrating traceability solutions, allowing companies to save costs while optimizing patient safety.
By Daniela López Lobo, Account Manager of Verifarma